80% out of total customers who does hair color choose Natural Herb Color !
None damage, and color goes away naturally and beautifully.

"Apaiser" means "Healing" in French. We have always tried to choose products that are gentle and natural for human body and also the environment. Especially hair dye, which affects a lot to human body.

Although we used natural hair dye like Henna so far, it was difficult to control the coloring.
We met with Natural Herb Color then.

Natural Herb Color consists of natural herbs mainly but still there are 13 different color range, and by mixing those you can have a number of color variation even your original one!




Apaiser Petite Cour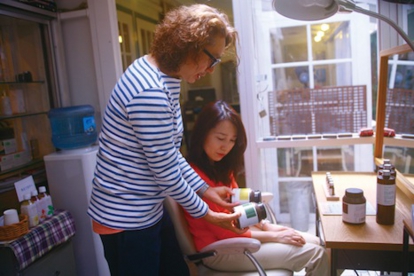 None damaged finish and the gloss like after treatment !

Glad about the volume up on the top and the front !

Good as there is no ammonia smell. Aroma fragrance kept for a few days when drying up after shower at home !